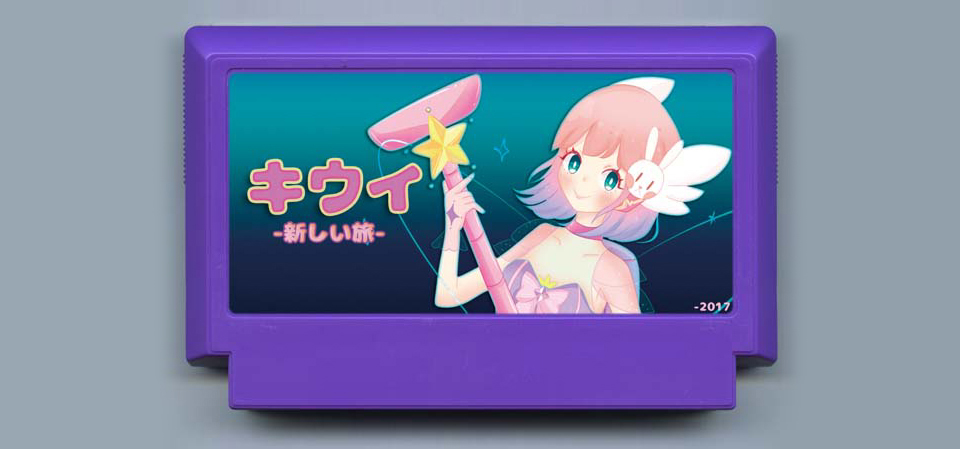 Kiwii: A New Adventure
When Kiwii and her sidekick crash land on a desert planet, she'll have to brave swarms of robot creatures armed with only a vacuum cleaner! But wait, it's not just any vacuum: she can use it to suck up enemy projectiles and fire them right back! Did we mention she also has a jetpack?
Kiwii: A New Adventure is a bullet hell/shmup with some RPG mechanics.
---
Please note: The game is playable, but not finished!

Some big features coming soon include:

Gameplay improvements
Towns
NPCs
Quests
An upgrade system
---
Kiwi: A New Adventure is our entry for "A Game by Its Cover 2017", a gamejam that uses a single Famicase as inspiration. This one was ours!
Controls (For the best experience please play using a gamepad):
Dpad / WASD : move
A button / "K": jump
B button / "L": vacuum blaster
Start / "Enter": open inventory menu
Kiwii was made by:
Game created with Pixelbox